Jen Brown, Sociology & Health & Social Care Lecturer
Jen, who began her teaching career at Truro College in 2000 and for the past five years, has been Deputy Team Leader for Health and Social Care at the College, will establish and deliver both A Level Sociology and the Extended Diplomas in Health and Social Care at Callywith College, alongside offering pastoral support as a personal tutor.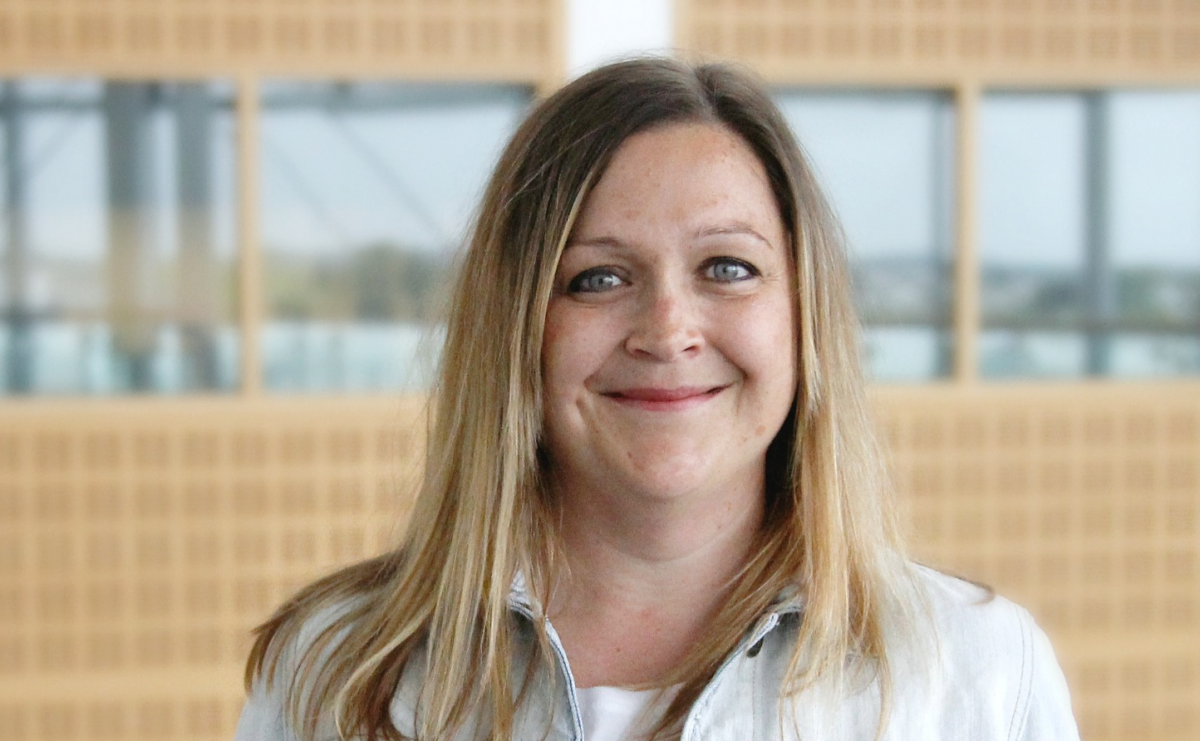 What is your background in education?
I began my teaching career at Truro College in 2000 as a lecturer in Health and Social Care in the Community Studies department, and have therefore worked at the college for seventeen years! For the last five years, I have been a Deputy Team Leader within this department with responsibility for our Access to Health and Social Care programmes, although throughout my career at Truro College I have taught students on a range of courses including Level 2, AS Level, Access, Extended National Diploma and Foundation Degree.
I have a degree in History and Sociology from Exeter University, and prior to this, completed the National Diploma in Health and Social Care myself, where my real passion for studying and working in the sector began!
What inspired you to pursue a career in education?
My studies, both at college and university, really fuelled my interest in Sociology and the Health and Social Care sector; the two overlap in so many ways and I decided I wanted to share my passion for these subjects with others with a keen interest in them. Sociology is a fantastic subject to study; it can open up so many employment and educational opportunities, as being able to understand the society in which we live and consider explanations for our own behaviours and actions, alongside those of individuals and groups around us, can be incredibly exciting.
What will your new role involve?
My new role at Callywith will involve the establishment and delivery of both the A Level in Sociology and the Level 3 Extended National Diplomas in Health Studies and Health and Social Care. Alongside this, I will offer pastoral support as a personal tutor.
Why do you think Cornwall needs Callywith College?
At Truro and Penwith College we offer an outstanding teaching and learning experience to young people who come to us from all over Cornwall. To be able to bring this experience to Callywith College and offer a real breadth of courses alongside fantastic learning facilities and highly dedicated and motivated staff, much closer to home for so many young people, will be of huge benefit to those who live in this area.
What about working with Callywith College are you looking forward to the most?
I am really looking forward to the exciting new challenges that being a part of the college from day one will bring! I am passionate about what I teach and my role as a lecturer, and really look forward to meeting my new students in September in our fantastic new surroundings.
When you're not working, what is your favourite thing to do?
I enjoy being outside and spending time with my family, either in my garden or on the beach, taking our lovely rescue dog with us wherever we go!
What advice would you give students considering applying for Callywith College?
I really encourage them to look at the extensive range of courses we have available, to apply and be part of this fantastic new college where they can embark upon a course of study which will, with hard work and effort, mean they can realise their own goals and have an exciting future full of potential.